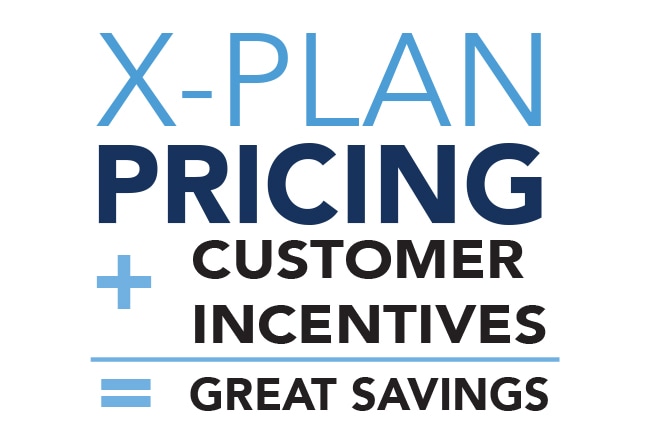 Ford Motor Company's success is largely the result of our special relationship with our Partner organizations. In appreciation, the X-Plan Partner Recognition program offers you exclusive savings on eligible Ford vehicles through Robberson Ford.
EXCLUSIVE SAVINGS: X-Plan pricing is available only to Partner company employees and their household members.
YOU PAY ONE LOW PRICE - no negotiating needed
SIGNIFICANT SAVINGS - get X-Plan savings in addition to most other publicly offered programs.
EXCEPTIONALLY EASY TO USE - clear, simple procedures and identification requirements.
HOW TO PARTICIPATE
1. Obtain your organization's Partner Code (see your company's Program Ambassador)
2. Visit Robberson Ford, identify yourself as an X-Plan Partner Recognition participant, and provide the last four digits of your Social Security Number and your Personal Identification Number (PIN) to confirm eligibility
3. Provide proof of employment or organization membership (ID card, pay stub, W-2 Form)
4. Select an X-Plan Eligible vehicle and ask for X-Plan pricing.  
Call us for more information: 541.382.4521